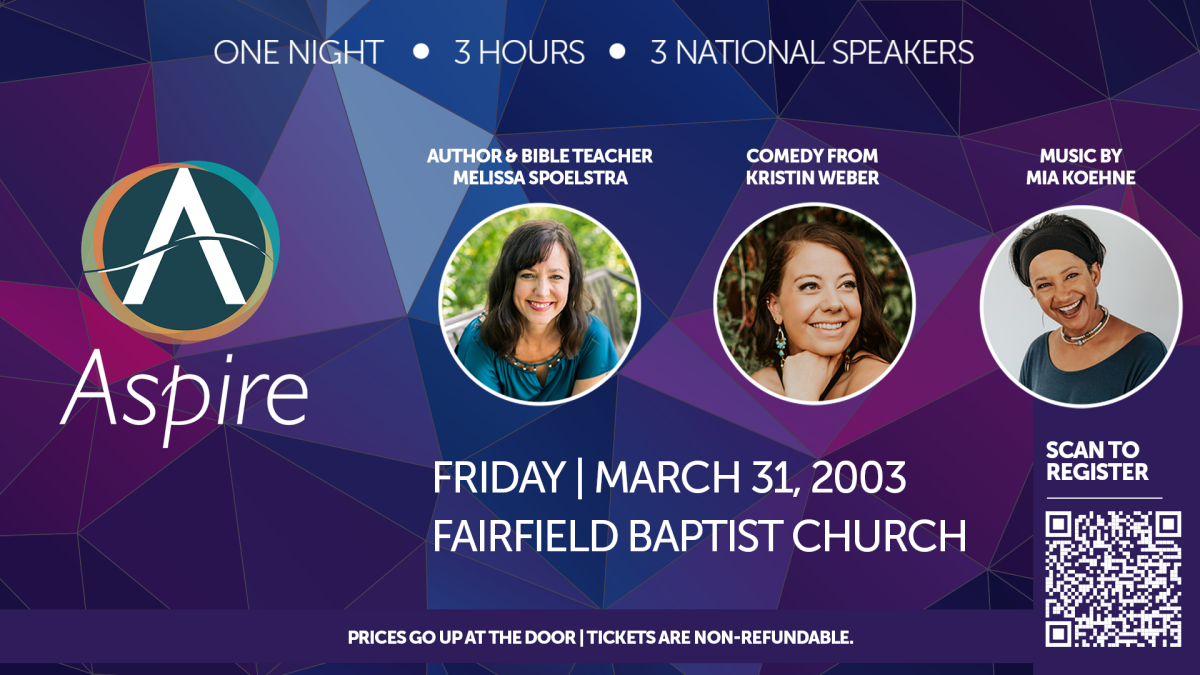 Friday, March 31, 2023, 6:00 PM - 9:00 PM
Aspire Women's Event
March 31st, 2023 | 6:00 PM to 9:00 PM
Aspire is a one-night women's event full of laughter, learning, stories & music with 3 ladies taking the stage. Join us to hear from 1 Bible Teacher, 1 Comedian, and 1 Musician. It'll be an amazing ladies' night out!
When: Friday, March 31, 2023
Featuring: Author & Bible Teacher Melissa Spoelstra, Comedy by Kristin Weber, Music by Mia Koehne
General doors open at 6:30 pm // The event starts at 7:00 pm
To purchase discounted tickets for groups of 10 or more, please call 480-812-1100
*Prices go up at the door
*Tickets are NON-REFUNDABLE.