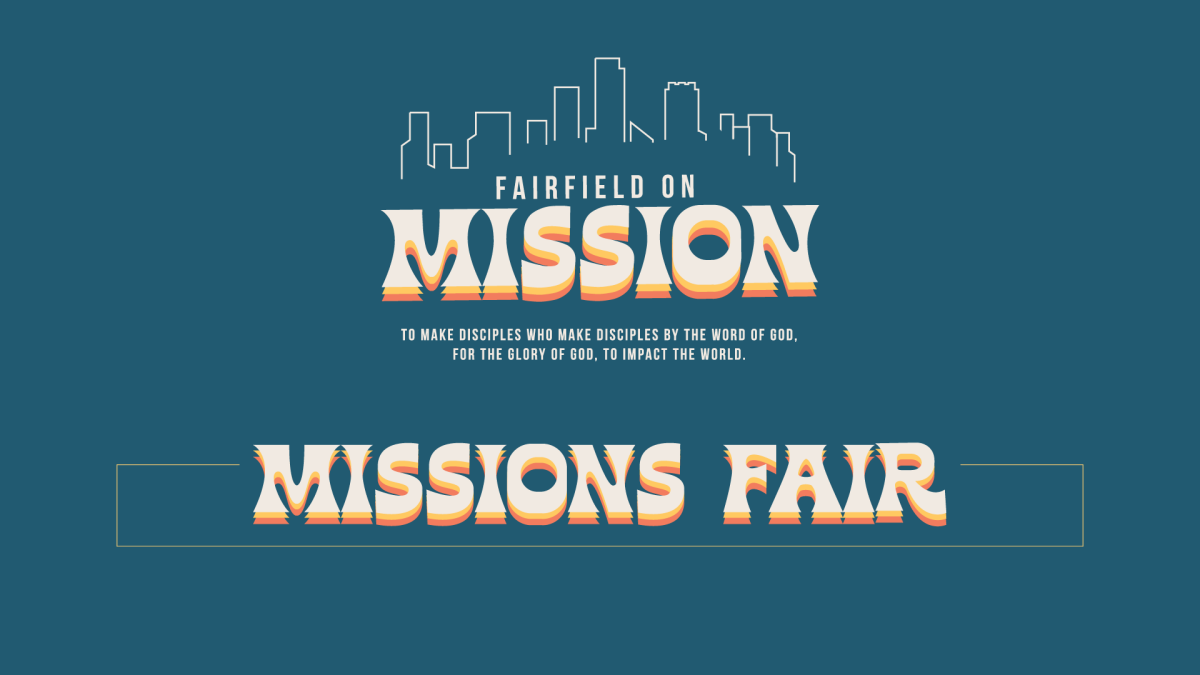 Every Sunday, from 02/26/2023 to 03/05/2023, 9:30 AM - 11:00 AM
Join us at our Missions fair to learn more about the ministries that Fairfield Baptist Church partners with! It'll take place on February 26th (Neighborhoods-focused) and March 5th (Nations-focused) in our church lobby.
We are excited to announce that we have three amazing prizes up for grabs at the Missions Fair! To participate, all you need to do is complete any of the following games:
Kid's Game - This is an activity sheet that will be available at the Missions table.
Flag Game - Click on the link below to play this game. This option is perfect for those who may prefer to play online or who may be out of town on March 5th.

Online Flag Game
Trivia Game - Click on the link below to play this game.

Neighborhoods Trivia Nations Trivia

Visit each organization's table to learn more about their ministry and earn extra entries into the drawing. A member of the FBC Missions Team will be present to hand out entry slips as you talk with the representative. Once you've collected all your entry slips, take them to the FBC Missions Team table to enter the drawing.
Each submission gets you an entry into the drawing, and we encourage you to try as many games as you'd like to increase your chances of winning. For the paper games, simply follow the instructions on the sheets on where to turn them in once completed.
We hope to see you there, and don't forget to spread the word to your family and friends!