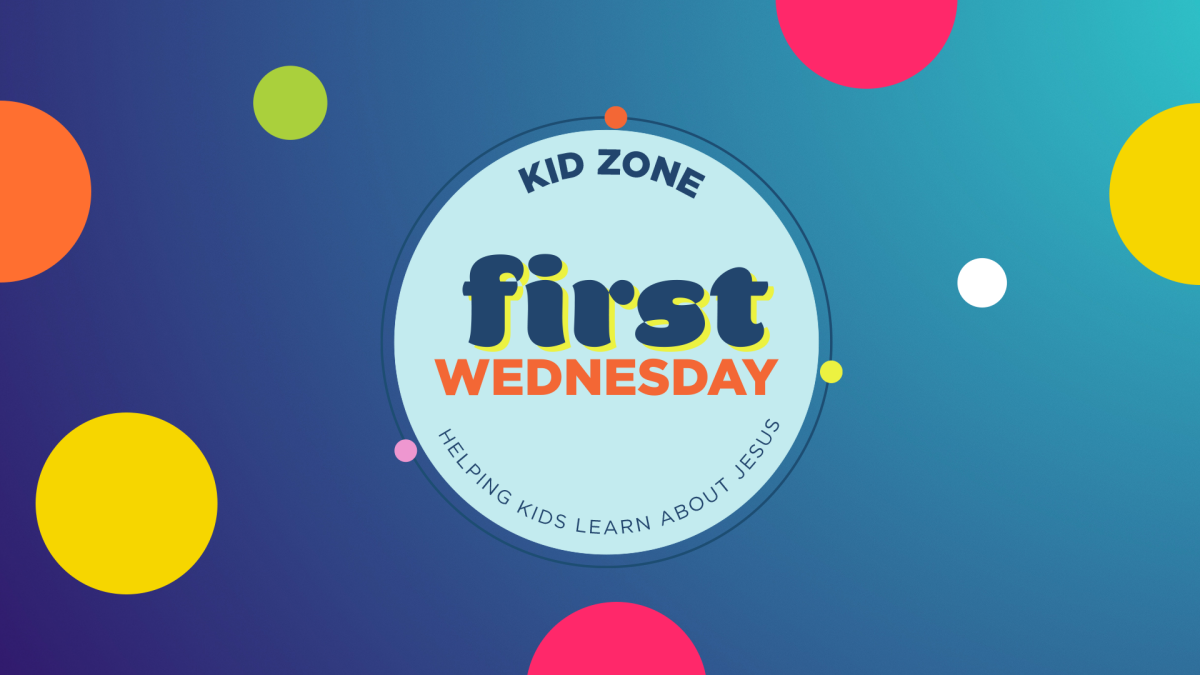 First Wednesday of the month, 6:00 PM - 7:15 PM
First Wednesday is a time for 1st - 5th graders to enjoy activities and learn more about Jesus! Each month, October through May, we will have a different theme. We will play games, have activities, and study God's Word together. Drop off begins at 5:45 PM in the Education Building!
We can't wait to see you there!