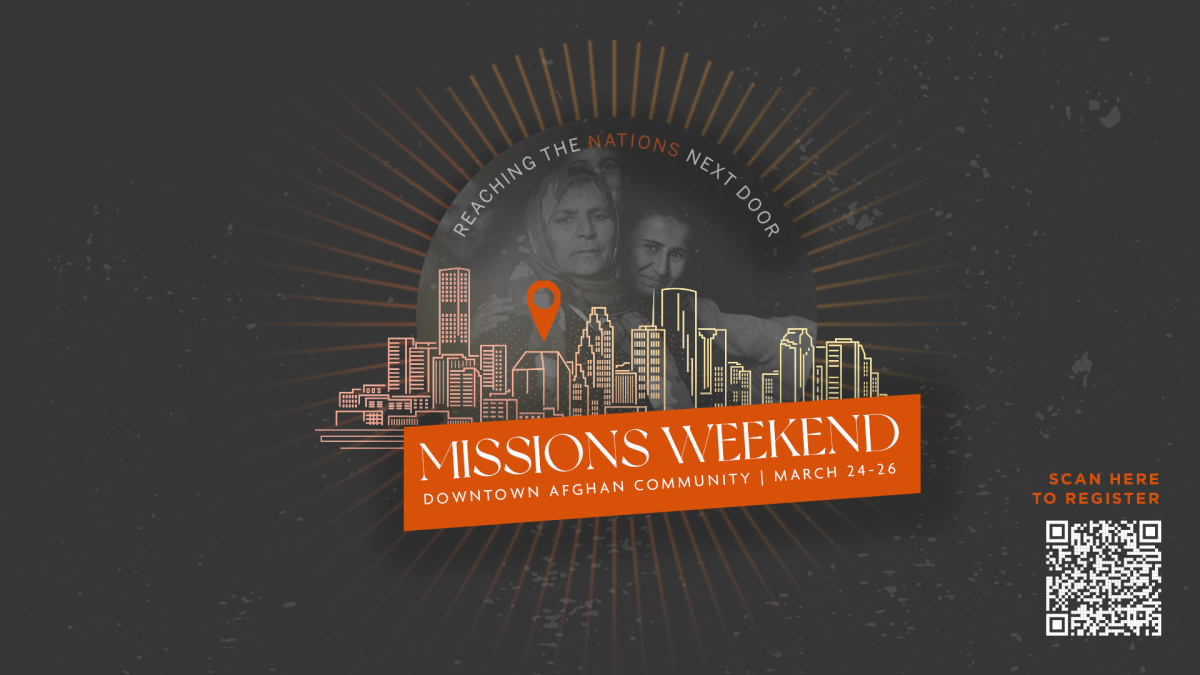 Friday, March 24, 2023
Mission Weekend
March 24th, 2023
Join us for a weekend of outreach to the Afghan community in downtown Houston from March 24th through the 26th! Our student ministry is excited to share the love of Christ with our Muslim neighbors.
Your 10th-12th grade student will have the opportunity to meet and build relationships with Muslim families and individuals, hear their stories, and share their own. Our hope is that through this outreach, we can break down barriers and foster understanding and unity between our communities. We believe that as we seek to love and serve others, we can demonstrate the transformative power of Christ's love.
Sign up today and be a part of this incredible opportunity to be the hands and feet of Jesus in our city!